January 19 - Feb 28, 2022
Adrienne Kennedy (Playwright) is an Award-winning playwright, lecturer and author. Her plays include Funnyhouse of a Negro (Obie Award), June and Jean in Concert (Obie Award), Sun, A Movie Star Has to Star in Black and White, Mom, How Did You Meet The Beatles?, A Rat's Mass, The Owl Answers, Motherhood 2000, Electra and Orestes (adaptation), She Talks to Beethoven, An Evening with Dead Essex, A Lesson in a Dead Language, and The Lennon Play. She is the co-author of Sleep Deprivation Chamber (Obie Award) with her son Adam. Other awards include a Guggenheim Award, the Anisfield-Wolf Book Award for Lifetime Achievement, the Lila Wallace Reader's Digest Award, the American Academy of Arts and Letters Award for Literature, and the American Book Award for 1990. Her published works include Heart in a Box, In One Act, Alexander Plays, Deadly Triplets, People Who Led to My Plays (a memoir), and He Brought Her Heart Back in a Box and Other Plays. In 2018, Ms. Kennedy was inducted into the Theater Hall of Fame for "Lifetime Achievement in the American Theater."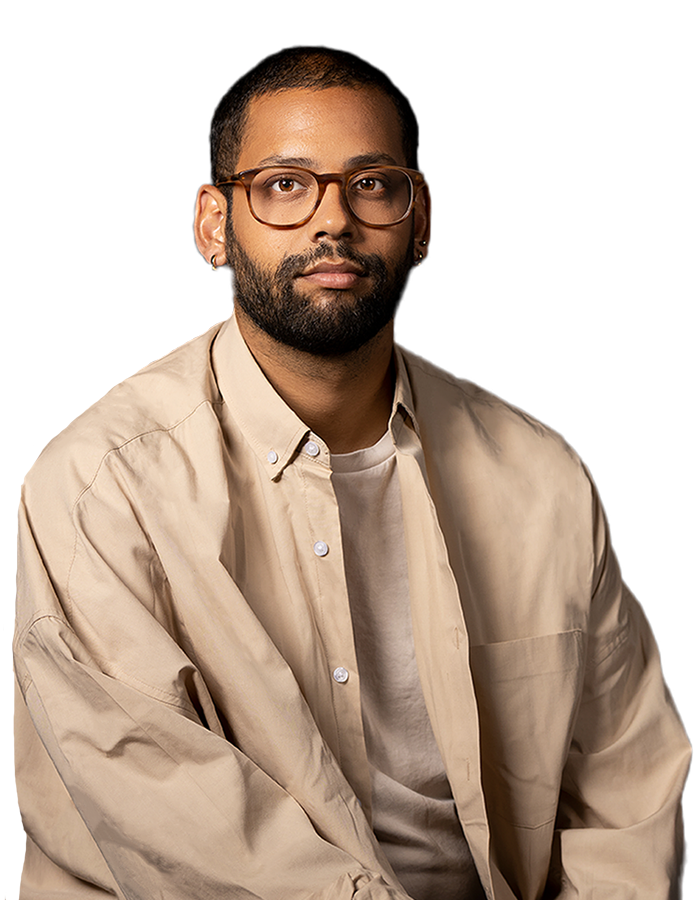 Keenan Tyler Oliphant (Director, he/him) is a theatre-maker and director from South Africa. Keenan's work is in the lineage of the communal theatre-making and storytelling traditions of South Africa. As a theatre-maker he recalls his traditional Southern African storytelling lineage by simultaneously exchanging with histories and futures to create spaces of healing, investigation, mourning and celebration through performance. Keenan endeavors to create work that is powerful in its relation to contemporary experience, and that challenges social and political conventions while engaging with performance as a ritual expression of the spiritual and the erotic.  Keenan is the Associate Director of Hadestown (Broadway) and Oratorio for Living Things (Ars Nova).  He has served as second assistant director to Rachel Chavkin (Moby Dick, A.R.T, Cambridge 2019), Raja Feather Kelly (We're Gonna Die, Second Stage Theater, New York 2020) and as Associate Director for Bengson's work in progress OHIO (St Ann's Warehouse, April 2021).
Todd Almond (Book, he/him) is a composer, lyricist, and playwright. For The Public Theater/Shakespeare in the Park, he wrote the music and lyrics for the Public Works production of The Tempest at the Delacorte Theater (a production in which he also starred as Ariel). His musicals include Girlfriend (Berkeley Rep., and Actors Theatre of Louisville, with songwriter Matthew Sweet, dir: Les Waters); Melancholy Play (13P, with playwright Sarah Ruhl, dir: Davis McCallum); We Have Always Lived in the Castle (Yale Repertory Theater, with playwright Adam Bock, dir: Anne Kauffman); On The Levee (LCT3, dir: Lear deBessonet); The Odyssey (The Old Globe, dir: Lear deBessonet) and Iowa (Playwrights Horizons, 2015, with playwright Jenny Schwartz, dir: Ken Rus Schmoll). Almond music-directed and arranged Sherie Rene Scott's hit show Piece of Meat (54 Below and Hippodrome in London) and can be heard on Laura Benanti's live album In Constant Search of the Right Kind of Attention. He has released two solo albums: Mexico City, and Memorial Day.
Matthew Sweet (Music and Lyrics, he/him) is an American rock singer-songwriter and musician who was part of the burgeoning music scene in Athens, Georgia, during the 1980s before gaining commercial success in the 1990s as a solo artist. He is an artist who navigates the line between the power pop underground and the mainstream end of alternative rock. With 1991's Girlfriend, Sweet enjoyed a commercial and critical breakthrough, with its near-perfect fusion of pop formalism and full-bodied rock & roll. His latest album, Catspaw was released in January 2021.
Sivan Battat (Director, she/they) is an Iraqi-Jewish theatre director and community organizer. Sivan's work is across genres – in the theatre, community, ritual celebration, and beyond. Recent projects include: Layalina (Goodman, New Stages), Trouble in Mind (Broadway, Assistant Director), Baba Karam, McArabia (Atlantic Middle Eastern Mixfest), East o', West o'! (ANTFest, Ars Nova); Who the Fuck is Ahmed (LPAC); Edessa of Baghdad (B-Street); His Majesty, Herself (Adventure Theatre MTC); The Night Traveller (Cutting Ball); Close to Home (Uprising Theatre); She He Me (National Queer Theater); Pie Shop Play (Corkscrew). In addition to The Drama League, Sivan is the Associate Artistic Director of Noor Theatre, the Roundabout Directing Fellow, and a member of TCG's Rising Leaders of Color. sivanbattat.com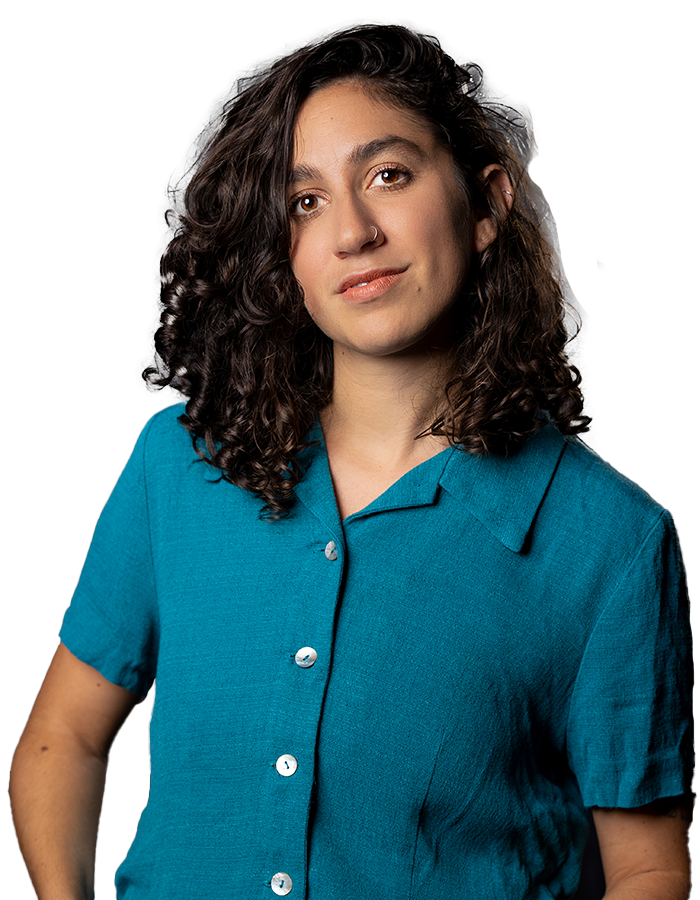 Elijah Caldwell (Music Director, he/him) An Obie Award winner, Elijah was the standby in the 2020 Pulitzer Prize winner, A Strange Loop at Playwrights Horizon. A graduate of The University of North Carolina at Chapel Hill, Elijah received his Bachelors of Music with a focus in Piano Performance and Voice. Post graduation, he attended the prestigious New York University – Steinhardt School, where he procured his Masters in Musical Theatre and began his acting career. Elijah currently resides in NYC, is the Associate Musical Director for the Broadway-bound The Devil Wears Prada, and focuses his artistry on dismantling white supremacy and uplifting Black, Indigenous, and People of Color. #ThisIsCaldwell
Aditi Brennan Kapil (Playwright, she/her) is a television and theater writer, actress, and director. Recent TV projects include "Away" on Netflix and "American Gods" on Starz. Recent theater projects include Pax Americana (Oregon Shakespeare Festival), Orange (SouthCoast Repertory Theatre), and Imogen Says Nothing (Yale Repertory Theatre). Aditi is a Resident Playwright at New Dramatists. Her first play Love Person, a four-part love story in Sanskrit, ASL and English, received the Stavis Playwriting Award in 2009. Her play Agnes Under The Big Top, a tall tale was selected as a 2009 Distinguished New Play Development Project by the NEA New Play Development Program hosted by Arena Stage. Her Displaced Hindu Gods Trilogy (Brahman/i, a one-hijra stand-up comedy show; The Chronicles of Kalki; and Shiv), based loosely on the Hindu trinity of Brahma, Vishnu, and Shiva, premiered in repertory at Mixed Blood Theatre in October 2013, and have since been produced across the US and in the UK. Brahman/i and The Chronicles of Kalki received an unprecedented double nomination for the James Tait Black Prize, University of Edinburgh, UK. www.AditiKapil.com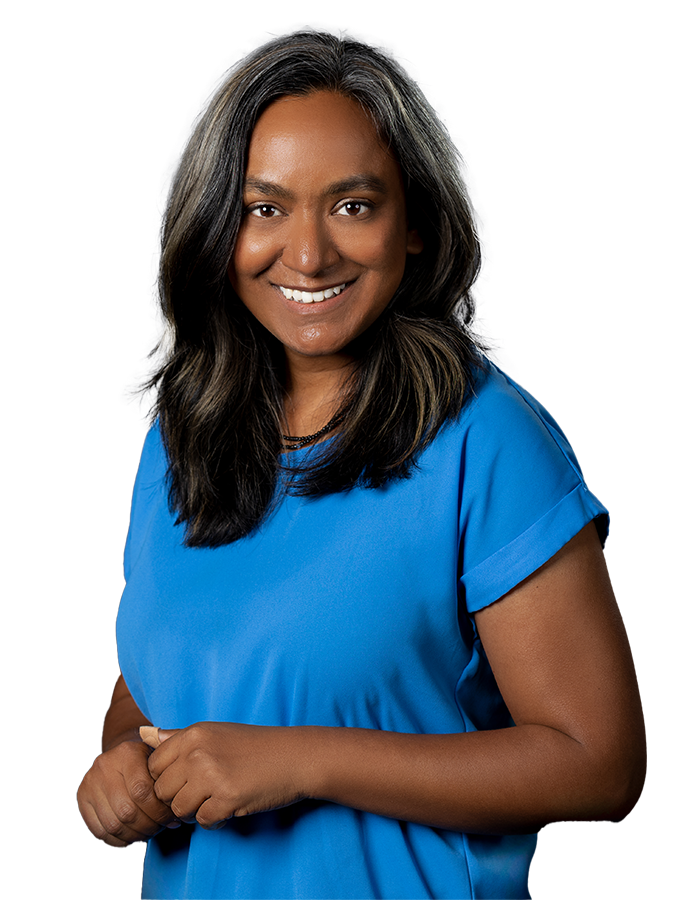 Reena Dutt (Director, she/her) Upcoming: Red Oleanders (UC Riverside), Gypsy (Stageworks NW), This is Not a True Story (Artists At Play). Recent: Antigone, Presented by the Girls of St. Catherine's (Sacred Fools Theatre Company), Defenders (Pandelia's Yellow Canary Company), Rise & Shine: I thought I was white (Bad Hindu Productions). Virtual: The Sitayana (East West Players), If I Should Wake (Greenway Court Theatre). Associate/Assistant Directing: Cullud Wattah (dir. Candis Jones, The Public), House of Joy (Upcoming, dir. Lavina Jadhwani, Repertory Theatre of St. Louis), Hannah and the Dread Gazebo (dir. Jennifer Chang, The Fountain Theatre), The Untranslatable Secrets of Nikki Corona (dir. Jo Bonney, Geffen Playhouse). Film/TV: Scattered (in post), Found (in post), Too Many Bodies, "Good Trouble" (Shadow, Disney|Freeform). Awards/Honors: LA Times Critic's Pic (2020), multiple Scenies (2021), Producer's Encore Award (2018 & 2017). Affiliations: Lincoln Center Directors Lab, Directors Lab West.  www.ReenaDutt.com
Caryl Churchill (Playwright, she/her) was born on 3 September 1938 in London and grew up in the Lake District and in Montreal. She was educated at Lady Margaret Hall, Oxford. Downstairs, her first play written while she was still at university, was first staged in 1958 and won an award at the Sunday Times National Union of Students Drama Festival. Caryl Churchill's plays include: Owners, Traps, Light Shining in Buckinghamshire, Cloud 9, Top Girls, Fen, Serious Money, Ice Cream, Mad Forest, The Skriker, Blue Heart, This is a Chair, Far Away, A Number, Drunk Enough To Say I Love You?, Seven Jewish Children, Love & Information, Here We Go and Escaped Alone. Music theatre includes Lives of the Great Poisoners and Hotel, both with Orlando Gough. Caryl has also written for radio and television.
Ryan Dobrin (Director, he/him) is a queer, biracial New York-based director and producer interested in the exploration of emotional growth, spectacle, otherness, human connection, and morality. He is one of the Producing Artistic Leaders of The Movement Theatre Company, a member of the Roundabout Directors Group, and the director of Those Guilty Creatures. Previous fellowships include Playwrights Horizons, Manhattan Theatre Club, Williamstown Theatre Festival, and Ars Nova, as well as the 24 Hour Plays: Nationals and NAMT directing cohorts. Recent directing includes serving as Associate Director to Tony-award winner Christopher Ashley on Diana: The Musical on Broadway, as well as directing productions and development with Fordham University, Atlantic Acting School, Clubbed Thumb, Ensemble Studio Theatre, NYU's Experimental Theatre Wing, Shakespeare Academy at Stratford, A4, Playdate Theatre, Ars Nova, and Waterwell. Ryan graduated from Wesleyan University, where he received the Rachel Henderson Theater Prize and the Outreach & Community Service Prize in Theater. RyanDobrin.com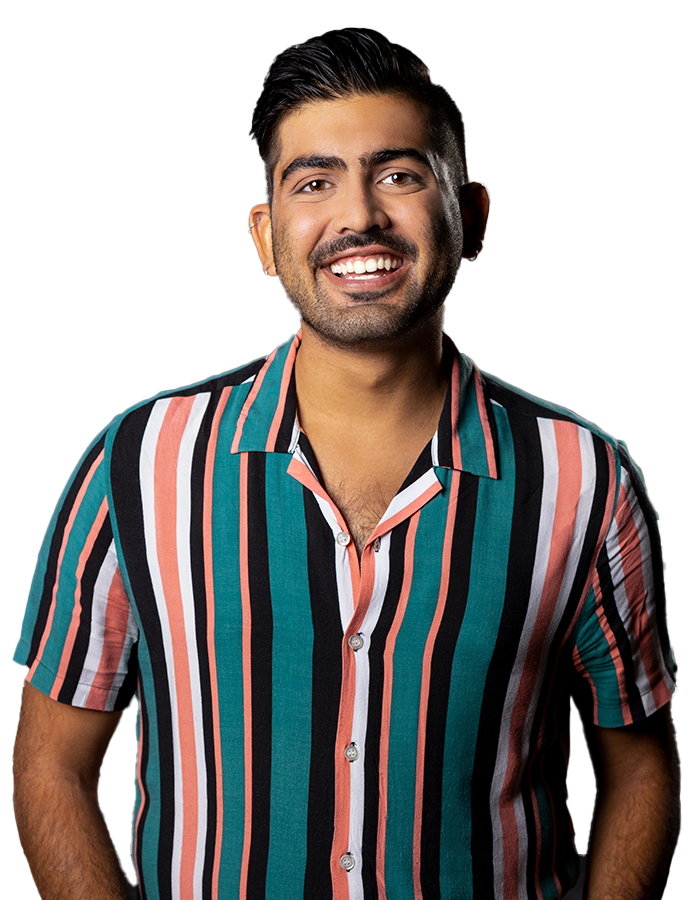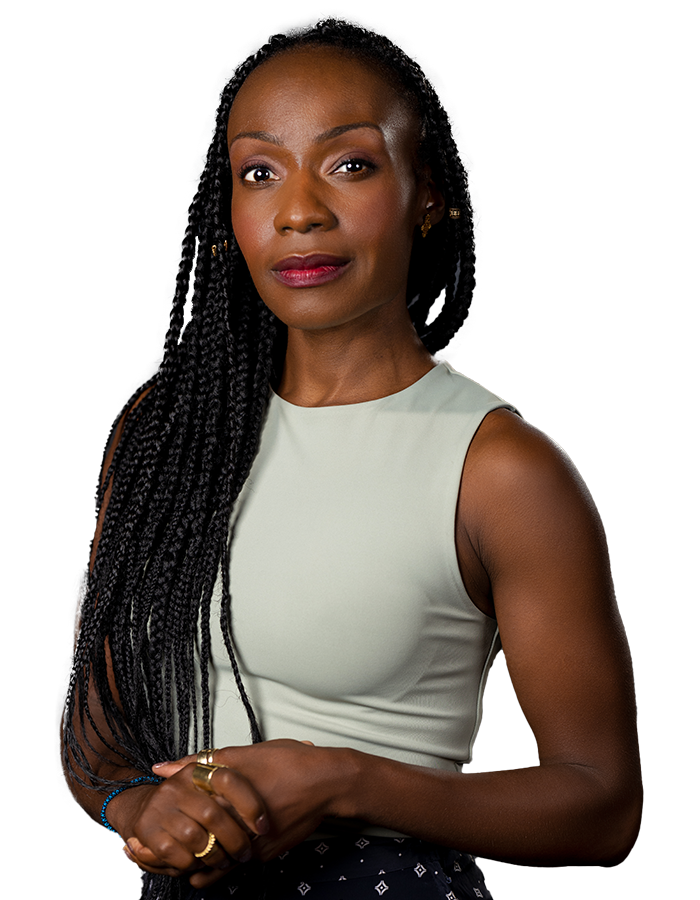 Lanise Antoine Shelley (Director, she/her) is the Artistic Director of The House Theatre of Chicago. She is a Haitian actress, director, playwright and podcast host. Selected directing credits include: Just Cause (Defamation Experience),  Pretended (written & directed for Paramount Theatre's Inception Project), Blue Manakin (Rising Sun Performance Company), Rastas & Hattie, Black & Blue, Muthaland (16th St Theatre), Identity Lab (Lookingglass Theatre), The Tenant (Akvavit Theatre), RefuSHE Project (Voices & Faces Project), Rumors (DePaul University). She holds a BFA in directing, acting, and playwriting from Cornish College of the Arts, an MFA from ART/MXAT at Harvard University, certificate in Classical Theatre from BADA in Oxford, England, and Birmingham Conservatory. She was Stratford Shakespeare Festival's Chicago Fellow 2016 and Victory Gardens Theatre's Directing Fellow 2019. Presently Lanise is the host of the podcast "When They Were Young: Amplifying Voices of Adoptees" available on all listening platforms. www.laniseantoineshelley.com
Venue & Production Team Biographies
The Drama League advances American theater by providing life-long artistic resources for directors and a platform for dialogue with audiences. Founded in 1916, as one of the longest-running arts service organizations in the country, we continuously adapt to meet artists' needs in the expanding entertainment landscape. We enable directors to make the most powerful, impactful work possible, expand their skill across multiple mediums to reach broader audiences, and build thriving, sustainable careers. Uplifting directors of all economic classes, races, abilities, genders, and identities is a cornerstone of this mission. We provide support to directors throughout their artistic lives, and our work in education offers continued learning to professionals and introduces the skills of directing to young people. Underpinning our work is the support of our members, a community of ardent theater fans and industry professionals whose commitment to advancing the art form helps develop the careers of the talented directors we champion. 
The A.R.T./New York Theatres are a project of the Alliance of Resident Theatres/New York (A.R.T./New York) which provide state-of-the-art, accessible venues and top-line technical equipment at subsidized rates, so that the city's small and emerging theatre companies can continue to experiment, grow, and produce new works. Founded in 1972, A.R.T./New York assists over 400 member theatres in realizing their rich artistic visions and serving their diverse audiences well. A.R.T./New York accomplishes this through providing progressive services to our members – from shared office and rehearsal spaces to technical assistance programs for emerging theatres. Because of this dedication to serving the needs of the nonprofit theatre community, A.R.T./New York has received numerous honors, including an Obie Award, an Innovative Theatre Award, a New York City Mayor's Award for Arts & Culture, and a Tony Honor for Excellence in the Theatre. For more information, please visit www.art-newyork.org. 
Since its founding in 2003 with a production of Shakespeare's Pericles, Red Bull Theater has served adventurous theatergoers with Off-Broadway productions, Revelation Readings, and the annual Short New Play Festival. The company also offers outreach programs including Shakespeare in Schools bringing professional actors and teaching artists into public school classrooms; Bull Sessions, free post-performance discussions with top scholars; and Classical Acting Intensives led by veteran theater professionals. Red Bull Theater regularly produces a variety of classical work, including 21 Off-Broadway productions including Mac Beth, Coriolanus, The School for Scandal, 'Tis Pity She's a Whore, American Moor, The Government Inspector, plus over 200 Obie Award-winning Revelation Readings. The company's unique programming has received ongoing critical acclaim, and has been recognized with Lortel, Drama Desk, Drama League, Callaway, Off Broadway Alliance, and Obie nominations and Awards.
Emona Stoykova (Scenic Design, she/her) is an international theater designer, currently based in NYC. Recent American credits include An Enemy Of The People (Yale Repertory Theatre, Outstanding Set Design nomination – Connecticut Critics Circle}, Coop (Paradise Factory), Ella in the Tundra (The Signature Theatre), Dead Man's Cell Phone (SAS), Old Friends That Just Met (LSI), The Hour of Great Mercy, Bulgaria! Revolt! (YSD), Alice Wolf, Enter Your Sleep, The Meal (Yale Cabaret). In Europe, she's worked on productions directed by Robert Wilson, Alexander Morfov, and Galin Stoev, among others. MFA: Set Design (Yale School of Drama); BA: Scenography (National Academy of Arts, Bulgaria).  EmonaStoykova.com
Christopher Vergara (Costume Design, he/him) Recent credits include: A Survivor's Odyssey (White Snake); Bodas de Sangre (Phoenix); Once (VinWonders); The K of D, the bull-jean stories, Unfuckwithable (The Drama League); References to Salvador Dali… (Juilliard); Macbeth (Lewis Center); Shadows (Connelly); In the Heights (Orlando Shakes & Engeman); Kidnap Road (La Mama), The Golem of Havana (Miami New Drama), Texas in Paris, Last Dance (York Theatre Company); Danza-de-Fernando (somedance company); like the eagle (DASH); Madame Butterfly, Kiss Me Kate, La Traviata (Brevard); Harlequinade, Walpurgisnacht, Majisimas (Les Ballets Trockadero). Broadway Associate credits include: The Visit, People in the Picture, Eclipsed, The Color Purple, and Once on this Island. He is on faculty at the University of Michigan School of Music, Theater, and Dance as the Designer in Residence. He is an alumnus of the Professional Internship Program of The Juilliard School, and a member of IATSE-USA 829, Wingspace, and La Gente: the Latinx Theatre Design Network.
Molly Tiede (Lighting Design, she/they) NYC: Gerald Lynch Theater, Abingdon Theater, Sheen Center, DiCapo Opera, Abrons Arts Center, Gural Theater and others. Regional credits: Boston Lyric Opera, Portland Stage, Opera Colorado, Colorado University Opera, Dayton Ballet, Hettenhausen Center for the Arts, and Pygmalion Theater in Salt Lake City. Associate/Assistant: Walter Kerr Theater, Vineyard Theatre, Signature Theater, LAByrinth, George Street Playhouse, Indiana Repertory Theatre, Cleveland Play House, Alley Theater, Old Globe San Diego, Juilliard Opera, Santa Fe Opera, Roundabout Theater Company, Gotham Chamber Opera, Opera Colorado, and Two River Theater. Event design: Hamilton's Tony Awards After-Party, Facebook/Instagram, Target Corporate Events, Brooklyn Marathon, private parties, and music festivals. Molly is Head of Lighting Design and Co-Head of Production Design and Technology at Ohio University. www.MollyTiedeDesign.com
Bentley Heydt (Lighting Design, he/him) is a lighting designer for musical theatre, theatre, dance, opera, and live events, whose work has been seen in NYC, PA, OH, VA, OK, TX, and internationally at the Edinburgh Fringe Festival. Selected credits include: The Skriker (Hollins University), Rent – 25th Anniversary National Tour (Assistant Lighting Designer/Work Light Productions), I Dream of Hornets (Boundless Theatre), The Weak and The Strong (Planet Connections Theatre Festivity), and Gen Z On Fire (Royal Family). MFA, Ohio University.
Kimberly S. O'Loughlin (Sound Design, she/her) is an NYC metro area based Sound Designer and Composer and proud queer trans woman! Selected credits Off B'way/NYC: Leaving Eden (NYMF 2019), Overture (NYMF 2019), The Black Count of Monte Cristo (BBTF), Camp Morning Wood (Peter J. Sharp Theater), Ogygia (The Tank), Oceanborn (Rave Theater Festival), Where Do We Live (Lenfest Center for the Performing Arts), The Woman/The Man (Lenfest Center for the Performing Arts). Regional: I Am My Own Wife (Long Wharf), The October Storm (Hudson Stage Company), Popcorn Falls (The Barnstormers), Till (American Theater Group), Matilda (Axelrod Performing Arts Center). IG: @Kimomakessounds
Daniel Brothers (Props Coordinator, he/him) is a renaissance man whose work in NYC has included being a Props Artisan for Soft Power and The Visitor at The Public, completing the "28 Plays Later" challenge with Literal Challenge, starring as Ajax over zoom, and stage managing And Away We Go (Gallery Players) and The Sickness (Varda Studios)… not to mention the short stories in progress on Patreon, or the antiques being restored in his garage. More details can be found at DannyJBrothers.com.  
Courteney Leggett (Production Manager, they/them) is a Production Manager and Equity Stage Manager who has worked Off-Broadway, Regionally, as well as on Festivals and Tours. They specialize in new works and have a B.F.A. in Stage Management from University of Miami, FL. NYC credits include: Baghdaddy, Ideation, GIRL Shakes Loose, Seen/By Everyone, A Power Play, Boy, The Biggest Valley, Into the Woods, NYC Fringe Festival, and American Realness Festival. Regional credits include: Seared, Trouble Cometh, Bengal Tiger at the Baghdad Zoo, Sid the Science Kid, The Donkey Show, Girls vs. Boys, The Nutcracker, Our Town, Ayikodans, Miami Made Festival, and Jazz Roots. 
Ali Skye Bennet (Artistic Line Producer, she/her) is thrilled to be celebrating DirectorFest with The Drama League as part of the artistic team, where she strives to continue creating a lasting, industry-wide impact on the next generation of artists and audiences. Ali has helped bring to life countless world-premieres by some of the most renowned artists in our field, including Paula Vogel, Branden Jacobs-Jenkins, Michael Mayer, Michael John LaChiusa, John Kander, and Susan Stroman, and has collaborated with Vineyard Theatre, Transport Group, Labyrinth, Elevator Repair Service, Developing Artists, PuppetCinema, CompassNeedle, and many more. In addition to being an artistic producer, Ali is a playwright, photographer, and avid traveler, documenting her adventures through her photos and journals. Proud TCG member and CTI alum. www.AliSkyeBennet.com
Gabriel Stelian-Shanks (Artistic Director, he/him+) is in his twentieth season at The Drama League, and his sixth as its Artistic Director. As part of DirectorFest, he has produced plays and musicals by Stephen Sondheim, Michael John LaChiusa, Marcus Gardley, Caryl Churchill, David Henry Hwang, Charles L. Mee, Lynn Nottage, Adrienne Kennedy, Lisa D'Amour, Bekah Brunstetter, Eliana Pipes, Dipika Guha, Anne Washburn, Naomi Wallace, and Enda Walsh; premieres by Harrison David Rivers, Clare Barron, Mara Nelson-Greenberg, Tim J. Lord, and Max Posner; and rarely-seen works by Chekhov, Genet, Havel, Mrozek, Pinter, Shepard, and Williams, among others. In 2013, Gabriel opened The Drama League Theater Center in Tribeca, where over 100 works have been developed to date, including projects that have premiered at the Atlantic, BAM, Williamstown, Royal Court, Theatre Drachengasse Vienna, Ars Nova, HERE, St. Louis Rep, JACK, Abrons Arts Center, the New Ohio, and more.
Thank You to Our Supporters
EY, Howard Gilman Foundation, Hyde and Watson Foundation, Sylvia W. and Randle M. Kauders Foundation, Jolene McCaw Family Foundation, National Endowment for the Arts, New York City Department of Cutural Affairs, New York State Council on the Arts, The Shubert Foundation, Leo Shull Charitable Fund for the Arts,
as well as
Drama League Members and Individuals Nationwide.